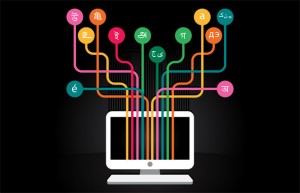 Machine Translation
Post-Editing Machine Translation
Managing projects involving MT
MT Evaluation
Resources and Tools for MT and Translation Studies
Machine Translation
Sessions on Machine Translation will include an overview of approaches to MT, including rule-based, but focusing on statistical MT, which is the basis of most of the currently implemented systems. State-of-the-art approaches including neural network models will also be presented. Participants will learn how to compile language resources for MT training and train their own domain-specific engines in several language pairs.
Post-Editing Machine Translation
Sessions on PEMT will include an overview of most widely used guidelines for light and full post-editing, including TAUS, Microsoft etc. Hands-on practice of post-editing strategies will be provided, focusing on how to maximize post-editing efficiency without compromising the quality of the output.
Managing projects involving MT
Projects involving MT bring changes to the workflow, pricing, human resources management and technical features. Various policies of integrating MT into professional translation environments will be discussed and critically evaluated.
MT Evaluation
Participants will learn about the basics of automatic and human evaluation of MT output. Standard automatic metrics such as BLEU, METEOR, TER etc. will be presented along with open-source software for their implementation. State-of-the-art human evaluation guidelines (ARPA, TAUS Dynamic Quality Framework) will also be conveyed, with the participants evaluating their own engines using different methods.
Resources and Tools for MT and Translation Studies
Participants will learn about CLARIN, a European research infrastructure that makes digital language resources available to scholars, researchers, students and citizen-scientists from all disciplines, especially in the humanities and social sciences, through single sign-on access. CLARIN offers long-term solutions and technology services for deploying, connecting, analyzing and sustaining digital language data and tools. CLARIN supports scholars who want to engage in cutting edge data-driven research, contributing to a truly multilingual European Research Area.
---
We would like to thank Memsource for granting us free access to their platform through the Memsource Academic Edition.
---

We would like to thank Crowdin for granting us free access to their localization platform through their academic license.
---